Dufresne, Savary, Dion et Grenier
Presided by Mr. Pierre Dufresne, C. App. known for his expertise and social involvement in the real estate market of the Eastern Townships and the region of Montreal, the management team consists in associates Martin Dion, A.A.C.I., and Éric Grenier, C. App. The team can also rely on the sound advice of Mr. Gérald Savary, C.App since 1981.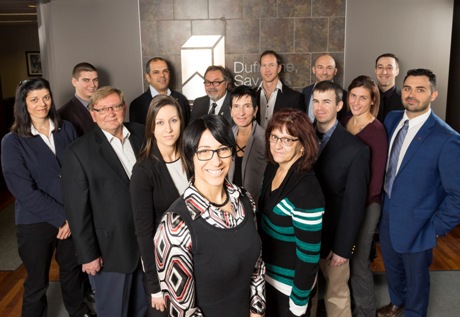 The main mission of Dufresne Savary & Associés inc. is to be able to guide the different players responsible for the real estate market in the Eastern Townships in their decision-making process, regardless of their field of activity.
The reputation of Dufresne Savary was built over the years. It is based on our well renowned integrity and the work quality of our professionals, combined with an acute knowledge of the Eastern Townships' market. This competitive advantage has made our firm one of the most sought-after firms of the real estate industry in the Eastern Townships.