to help you make decisions
Our firm relies on a team of 13 people of which 7 are chartered appraisers allowing us to provide you with exemplary service and work quality.
We rigorously update our database promoting proper decision-making and allowing us to provide the highest quality product to our customers. The professionalism of our team makes us reliable and credible consultants.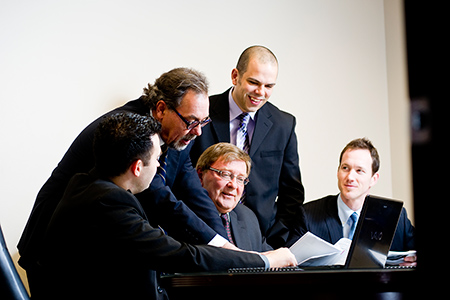 Our multidisciplinary team can count on two senior members with more than 25 years experience supported by a young, knowledgeable, dynamic and devoted team offering you a complete range of services related to real estate and equipment appraisals.
The values of our firm are based on the standards of practice and code of ethics of l'Ordre des évaluateurs agréés du Québec and the Appraisal Institute of Canada, to evaluate and establish a justified opinion of the true value of your properties. All our values are reflected in the willingness of our employees to collect and retrieve the most relevant and useful information in order to provide the best possible service and delays to the satisfaction of our customers' needs at competitive fees.
Dufresne, Savary & Associés is one of the rare firms where the number of chartered appraisers outnumbers the amount of technicians. Employees are paid on an hourly basis and not on a contract basis as is the market tendency, encouraging team work and an expertise worthy of its name.
DSA is accredited by most of the financial institutions.